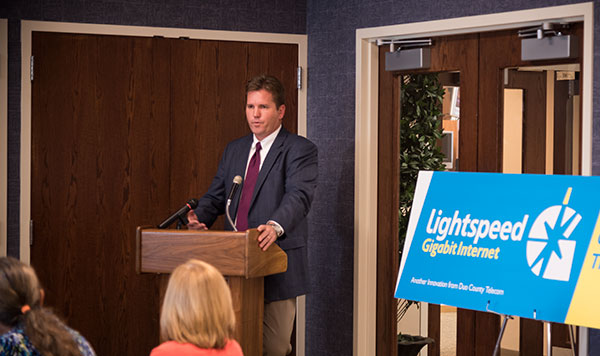 Tom Preston, Duo County Telecom's executive vice-president and CEO, announces Lightspeed G at the Russell County Chamber of Commerce luncheon hosted by Duo County.
Duo County Telecom announced it has completed installing major portions of a new, state-of-the-art fiber-optic network that provides remarkably fast Internet service to businesses and homes in Russell County.
Two rural communities in the county, Jamestown and Russell Springs, are two of the first gigabit Internet communities in Kentucky and join just a few dozen gigabit communities across America.