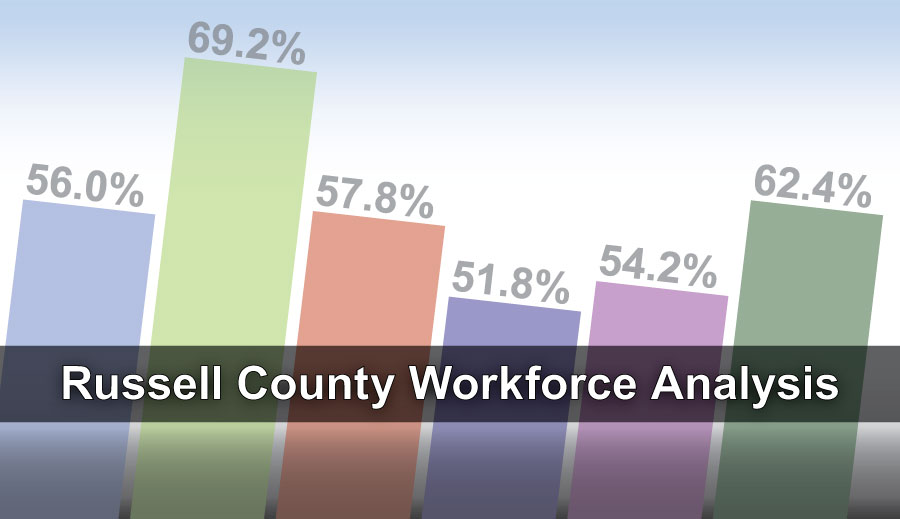 The Russell County Industrial Development Authority has a new tool that will enable potential business and industry to make well informed decisions about locating in the county. A comprehensive Workforce Analysis report prepared by the lake Cumberland Area Development District details a wealth of information about the available workforce in Russell and surrounding counties.
"It is a good planning document for any industry," said Bennie Garland, RCIDA Executive Director. "It used to be 'Do you have land or do you have a building?' ... but today it's 'what are your workforce issues?' "
The 123 page analysis includes detailed demographics, wages by occupation, commuting patterns, education, quality of life and more. One section presents "What If" examples of scenarios a potential industry might find in staffing a workforce in Russell County. It details availability by job / skill and regional wage.