Russell County has a strong industrial manufacturing base in automotive and steel products, but the RCIDA is looking to broaden the region's production portfolio by enticing food and beverage manufacturers to locate here. Why food and beverage? And how are we suited to such industries?
First, a little background. Globally, food and agribusiness is a $5 trillion industry and accounts for 10% of global consumer spending and 40% of global employment. In the US, agriculture, food, and related industries represent a 5.2% share of the total Gross Domestic Product and 11% of the country's employment.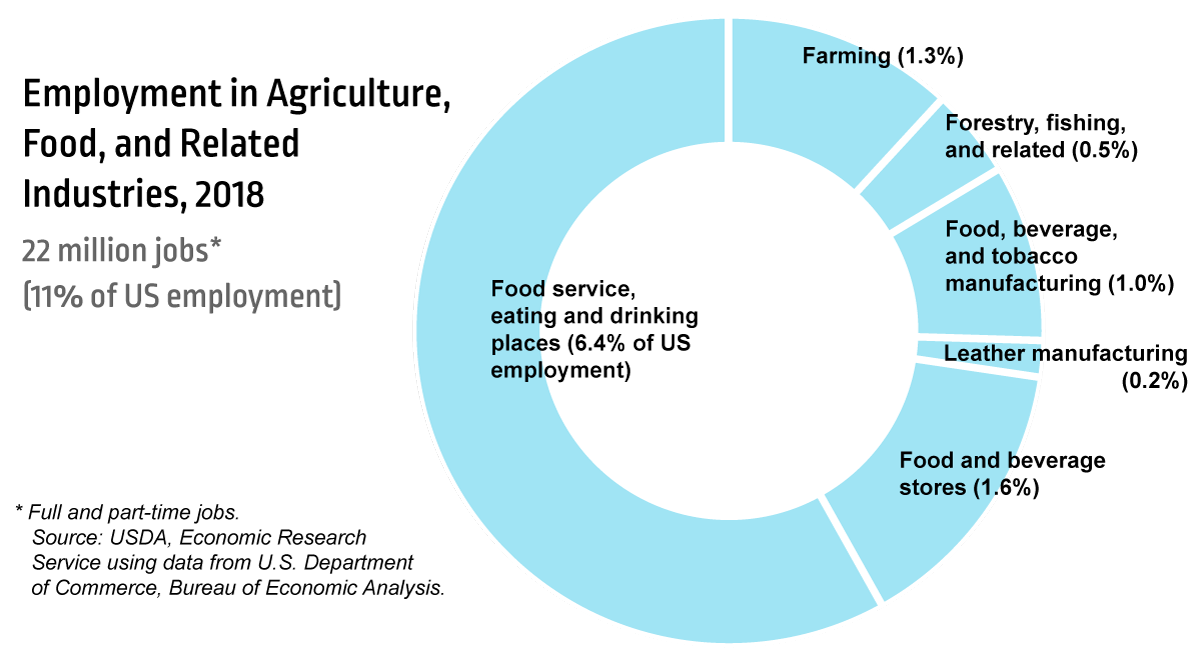 Kentucky is the ideal location for food and beverage companies seeking a home. Access to nearby raw materials keeps costs and transpiration expenses low. Over 50% of the state's acreage consists of agricultural land with over 75,000 farms.
Kentucky produces what the country needs:
• 8th largest beef cow producing state and the largest east of the Mississippi River
• 7th in the nation for production of broilers
• 5th in the US for the largest number of acres of hay harvested
• 15th in the US for the largest number of acres of soybeans harvested
• 16th in the US for the largest number of acres of winter wheat harvested
What is really exciting is Kentucky's recently expanded focus on agritech. The Commonwealth is building infrastructure to provide agritech companies, small and large, assistance for future growth. In June, Governor Andy Beshears announced a private-public partnership with the Netherlands, research universities, private companies, and other organizations to create America's AgTech capital in Appalachia. "The world is starting to recognize something Kentuckians have seen all along: our Appalachian region's remarkable promise." — Governor Andy Beshear
Site selection criteria for food and beverage manufacturing is dependent on a few vital factors:
• Proximity to suppliers/raw materials
• Proximity to customers
• Transportation costs
• Workforce availability
• Reliable utility infrastructure, especially high quality and quantity water
• Economic incentives
Russell County scores high on all of these points. The Lake Cumberland Regional Industrial Complex Site One has been certified "Food & Beverage Shovel-Ready Certified" by the Austin Group. This prestigious certification pre-qualifies a location as meeting the stringent requirements necessary for most food and beverage manufacturers to fast-track their projects. A major aspect of qualifying for the certification is our massive clean water supply and high-capacity wastewater system. The county's state-of-the-art water system was put in place years ago to accommodate the needs of the former Fruit of the Loom factory in Jamestown. (Fruit of the Loom relocated manufacturing overseas in 2014.)
Our central location is beneficial for both access to agricultural resources and distribution. Russell County is within a day's drive of 65% of the US population and served by the Cumberland Parkway, a fully-controlled, four-lane connection between two Interstates, I-65 to the West and I-75 to the East. Site One is also located in a federally designated Opportunity Zone, just another of many incentives available to potential manufacturers.
The Lake Cumberland Regional Industrial Complex Site One is suitable for almost any type of product manufacturer and the RCIDA is welcoming to all interests that would be compatible with Russell County and, importantly, would bring good jobs to our region.
* Statistics for this article gathered from the Kentucky Cabinet for Economic Development.